BI calls for greater synergy, focus on structural reforms
By: Marchio Irfan Gorbiano
Copyright: www.jakartapost.com
Jakarta   /   Wed, March 27, 2019   /   04:46 pm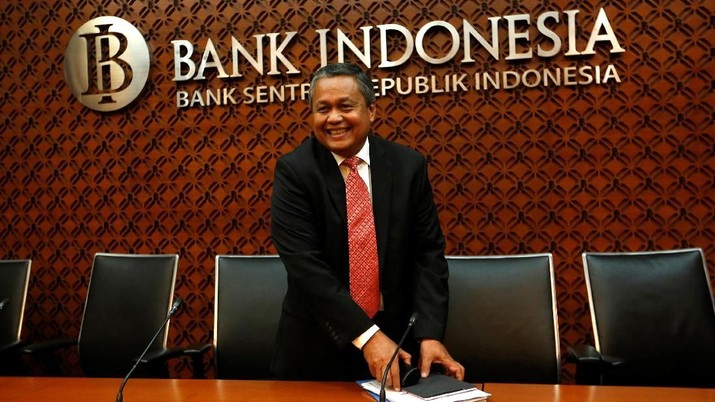 Bank Indonesia (BI) called on greater synergy between stakeholders to help the country book a higher gross domestic product (GDP) growth.
BI governor Perry Warjiyo said the good synergy between monetary and fiscal authorities through the Financial System Stability Committee (KSSK) had helped Indonesia manage the volatility last year.
"The synergy between monetary and fiscal policies as well as with the financial sector, to maintain the macroeconomic and financial system stability is a crucial foundation to maintain and drive the Indonesian economy going forward," said Perry in Jakarta on Wednesday.
Perry said the bank was confident that the economy would grow at a higher pace this year due to the easing of external pressures, including a more dovish outlook presented by the United States Federal Reserve.
He also said the government's ongoing structural reforms would give the economy a more accelerated upward momentum.
"Growth will go even higher [in 2019] on the back of structural reforms that have been implemented over the past five years," said Perry.
The government targeted GDP to expand by 5.3 percent this year as stipulated in the 2019 state budget, while the central bank projected GDP growth of between 5.1 and 5.4 percent.
Apart from greater synergy between stakeholders, Perry said consistency in structural reforms was also important to unlock the potential GDP growth in the country going forward.
He said structural reforms should be aimed at improving Indonesia's competitiveness and productivity as well as redeveloping Indonesia's manufacturing sector.
Innovations in the digital economy should also be tapped to encourage more inclusive growth, Perry said, without compromising the risk management and stability of the overall financial system. (bbn)